ABOUT US
Mary Allan BNM, Dip. CHM, Dip.YogT, RH (AHG)
Mary runs and practices from Solstice Clinic of Natural Therapies, Browns Bay, North Shore, Auckland. She has been dedicated to the study, profession and practice of Herbal Medicine for over 20 years. She is trained in a range of natural health modalities, including yoga therapy, naturopathy, Bowen Technique and hypnotherapy. All of these inform her practice and treatment programs giving her a wide range of tools and techniques to draw from, however herbal medicine is always at the heart of her treatment approach.
To learn more you can visit our clinic page here>>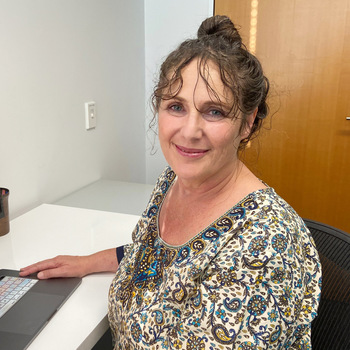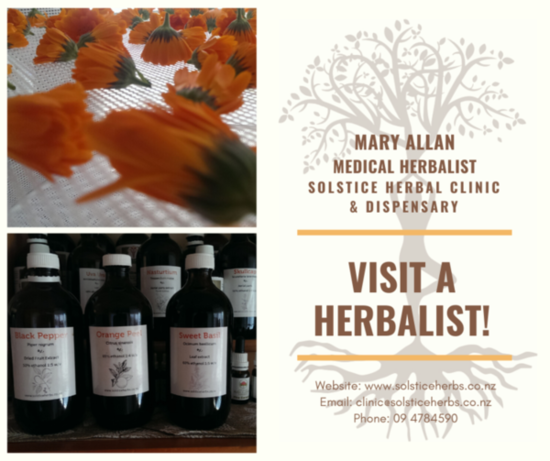 Solstice Clinic of Natural Therapies
At our clinic we have available a large range of high quality herbal extracts, powders and dried herbs for internal use as well as a comprehensive range of products for topical use.
For the clinic we make many of our own herbal tincture extracts, which are made  traditionally as herbalists have been doing for hundreds of years. We also buy from New Zealand and Australian herbal medicine manufacturers, my favourite being NZ Botanicals who make exceptionally high quality herbal extracts and have been doing so since the 1990s. 
We also have available tablets and capsules of herbs and nutritional supplements, I like to have this option because for various reasons it is sometimes more appropriate to use these instead of (or as well as) tinctures, teas and powders.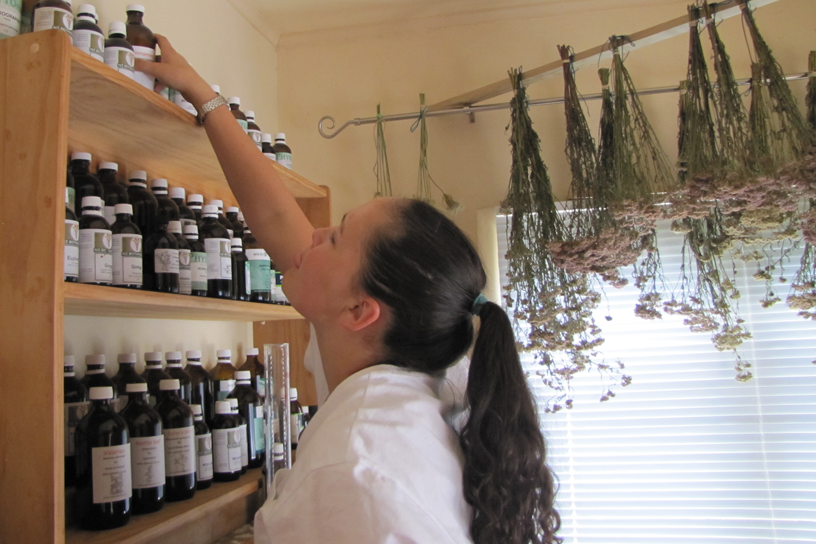 Herbal Products
Our formula's have been developed over many years in response to patient needs by a team of bio-chemists and medical herbalists. Thyme Heal founder Carole Fisher is also a medical herbalist as well as author of the comprehensive herbal medicine text 'Materia Medica of Western Herbs'. 
At Solstice Herbs 'Thyme Heal' products are still made today in small batches with the utmost precision and care and sold online and in selected stores around New Zealand. Focus has always been on effectiveness and potency, don't be misled by the plain labels and simple packaging! 
---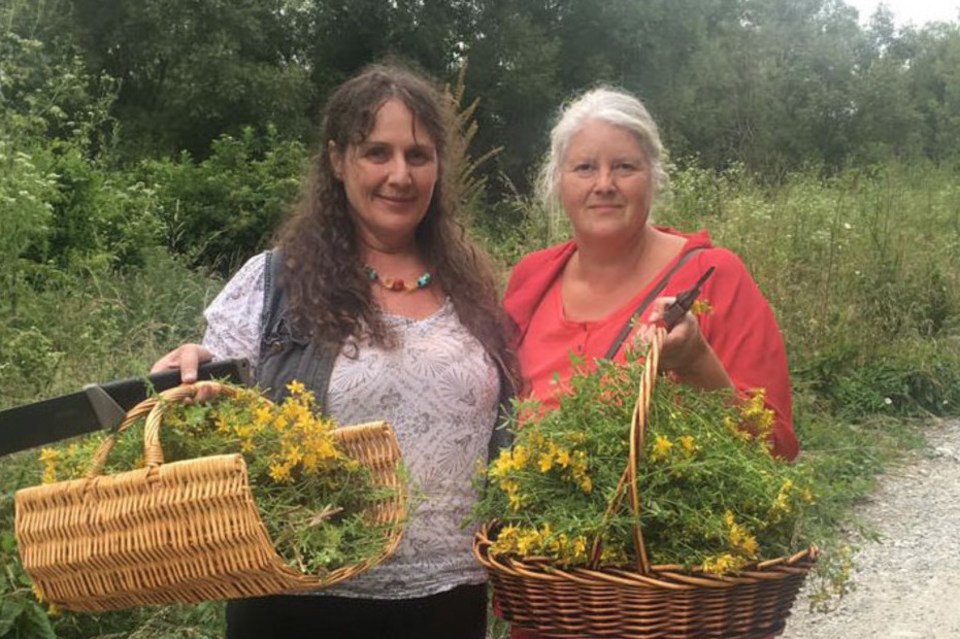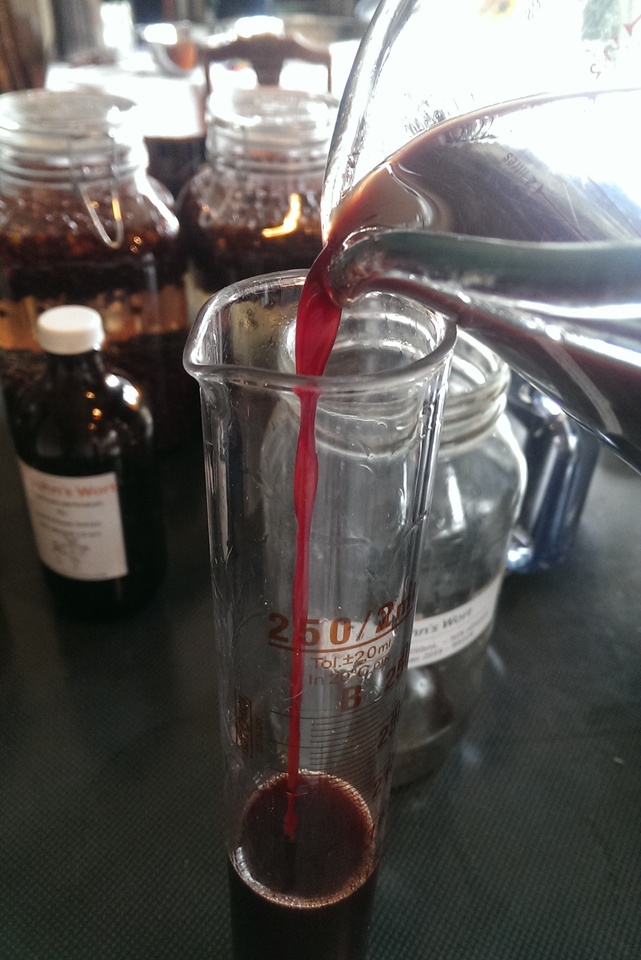 About Mary
Prior to gaining formal qualifications in herbal medicine and yoga therapy I undertook massage, Reiki and Bowen technique training. While living an alternative lifestyle for many years in the South Island of New Zealand I wildcrafted and grew medicinal herbs, worked on farms and completed comprehensive outdoor education guide training. I have also worked  teaching herbal medicine, nutrition, biochemistry and yoga and co-managed several herbal dispensaries. My commitment to herbal medicine led me to serving on the executive committee of the New Zealand Association of Medical Herbalists (NZAMH) for 12 years in a variety of roles including president, secretary, conference coordinator and PR convenor.  During this time I was also editor for 'Avena', the professional journal of the NZAMH for 10 years. 
Currently I run a busy home clinic in Browns Bay, Auckland and facilitate herbal medicine workshops a few times a year as well as giving public talks on herbal medicine. I also make high quality herbal products for retail stores under the label 'Thyme Heal' and work for the Southern Institute of Medical Herbalism - a New Zealand independent education provider. I have lived, breathed and studied natural medicine now for decades. I am a professional member of the American Herbalists Guild (registered herbalist) and my formal qualifications include:
Bachelor of Natural Medicine (South Pacific College of Natural Medicine)
Diploma in Clinical Herbal Medicine (Canterbury College of Natural Medicine)
Diploma in Yoga Therapy (Wellpark College of Natural Therapies)
Certificate in Prenatal Yoga Teacher Training (Dr Pooja's Yoga & Integrated Mind-Body Therapies RPYS, Yoga Alliance registered)
Diploma in Bowen Technique
Certificate in Sports & Relaxation Massage
Advanced Bach Flower Remedies Level 1 & 2
My goal is to bring the best medicine I can to those who need it. With that in mind, myself and those I work alongside remain humble to the sacred path of healing, respect and honour the mystery of life, welcome the ancient wisdom from the traditional healing philosophies and understanding from modern science. 
~ Mary