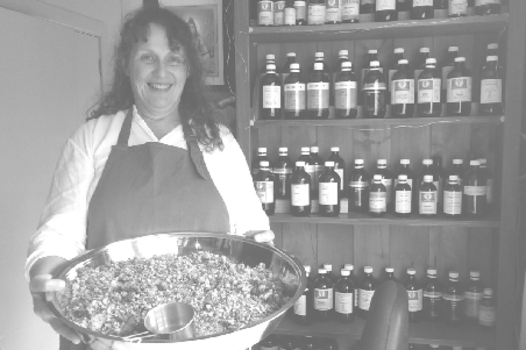 Welcome! My name is Mary Allan and I practice from the Solstice Clinic of Natural Therapies in Browns Bay, Auckland, New Zealand.
Our clinic principles are built on the foundations of traditional wisdom, common sense and good science. We have a large range of high quality herbal extracts, oils, powders and dried herbs for internal use as well as a comprehensive range of products for topical use. Herbal Medicines are carefully selected and formulated for clients from the herbal dispensary.
I am available for health consultations - visit our Clinic page to learn more, or contact us to book an appointment or make an enquiry.

"Mary's consultation was very informative and reassuring. She provides very good explanations of medical terminology and provides a relaxed environment. Mary is down-to-earth, friendly and knowledgeable in her role as a health practitioner." - Nick, Auckland
"I just wanted to let you know that the Ginseng mix is amazing and I am noticing the difference right away. Also the Eye drops and Blackcurrant are helping my eyes immediately- such a relief..." - Vicky, Great Barrier Island